I am so excited to release today my first 3 amazing and useful widgets for your iPhone and iPad device (for iOS 14). So you can get instantly your full-size calendar on your home screen, and see the internal storage left on your personal device. And see a greeting text, with a beautiful sunrise or sunset in the background that depends on the time of the day.
The Amazing iOS 14 Widgets
Third-Party home screen widgets that you can try out. That is available for iOS 14 users.
Date Today – With Full-size Calendar
It is the best widget to see the current time of the day. And with the Date Today widget, you can get a full-size Calendar on your home screen or lock screen. So you will see all the days of the current month and the current day marked in a red circle. And if you want it simple, you can get the 2×2 mini calendar. Or if you want it more personal, you can place a Date Today widget with the current day and a box that show you the current battery level of your device. And you can place them anywhere on the home screen to see what is today's date at a glance.
You can get the Date Today app now on your iOS device. And it has up to 6 widgets you can choose from, and it is fully customized to your personal style. With your colorful & fun themes. And you can add widgets of the following sizes: small (2×2), medium (2×4), and large (4×4).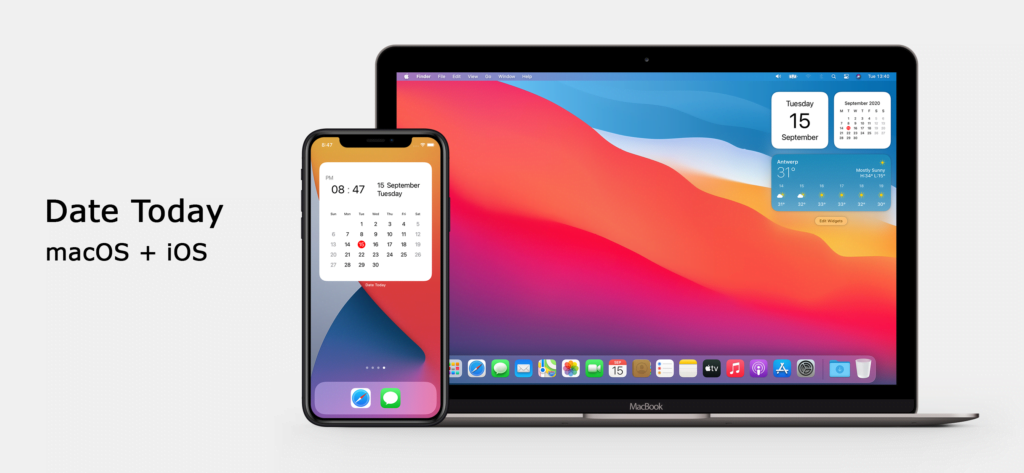 Hard Disk – Monitor Disk Usage
The Hard Disk widget is a handy and informative tool to monitor the device's current storage usage. And it gives you a sense of how much space you have left on your internal storage. That with the graphic representation of a progress bar. Or you can place the detailed widget, that will show you the total numbers of photos, videos, music, and unknown files on your device. The app is designed for users as professional who wants to keep monitor his available hard disk space on his personal devices such as photo editors, heavy video editors, 3D designers, and document writers.
You can get the Hard Disk app now on your iOS device. And choose up to 5 widgets from small, medium, and large sizes.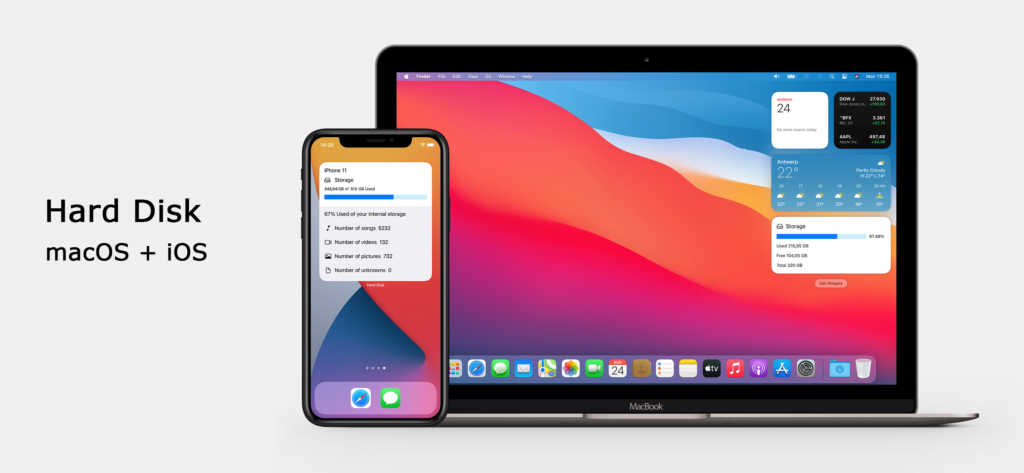 Sunrise – Greet you each time with a different background scene
Sunrise is a unique widget that shows you the digital clock on the front. And in the background of the widget, you will see one of the sunlight phases during the given day. Furthermore, each scene provides you with a unique and beautiful glance that is never seen before in a widget. You can see different scenes at each time of the day on your iPhone and iPad. Sometimes you can see in the distance a fishing boat, other times a sailboat, and at night even the full moon. Or something very special at 2 AM that is more and beyond the X-files.
You can get the Sunrise app now on your iOS device. And it is available in all 3 sizes: small, medium, and large. With the option to hide the digital clock, or show the percentage value of the day is completed.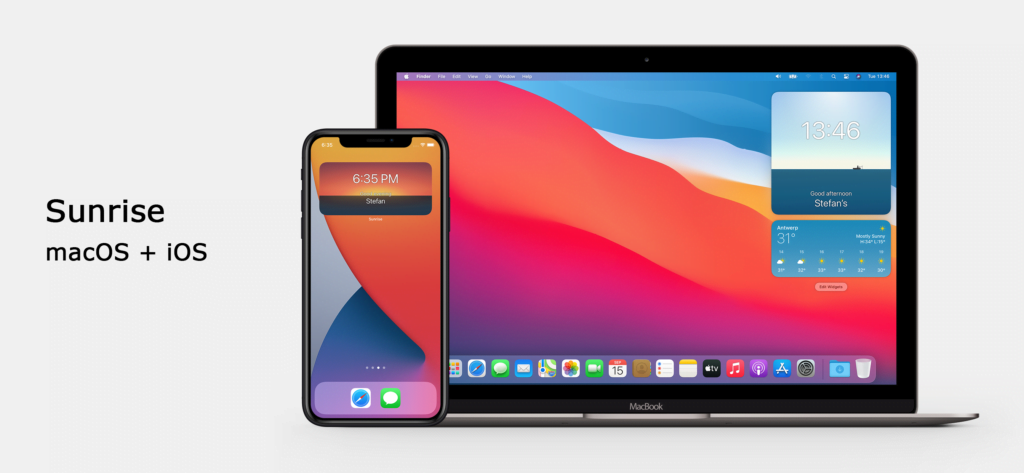 You can get all these very unique and high-quality widgets in the Apple App Store. And enjoy today this amazing and premium experience on your personal device. That is only available for iOS 14 users. Furthermore, if you have any feedback or suggestions, it is all welcome to improve this experience at the support website.