The joyous festival of Hanukkah is just around the corner, it is just less than 100 days. And what better way to countdown than with the brand-new My Hanukkah app and Windows 11 widget? As we usher in a new era with Windows 11, this innovative application brings the spirit of Hanukkah to your desktop, providing you with essential information and a delightful interactive experience. We will explore the features and benefits of My Hanukkah, your ultimate companion for this cherished holiday.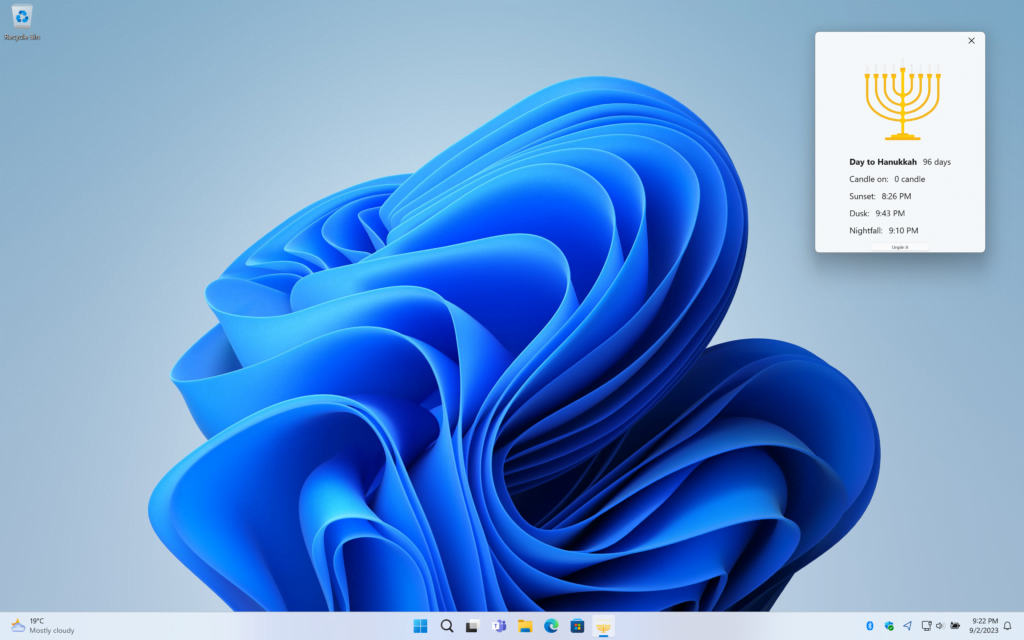 My Hanukkah features
Countdown to Hanukkah: One of the standout features of the app is its countdown timer. As the holiday approaches, this app and widget will display the number of days left until the start of Hanukkah, building anticipation and excitement.
Interactive Candle Lighting: Once Hanukkah arrives, the app truly shines. The app allows you to virtually light the Hanukkah candles from right to left, just as tradition dictates. Each day, a new candle will be illuminated, creating a beautiful visual representation of the eight days of celebration. Whether you're in the office or at home, you can participate in this timeless ritual.
Sunset, Dusk, and Nightfall Times: In addition to the candle lighting, the app provides you with vital information about the timing of sunset, dusk, and nightfall for each day of Hanukkah. This feature ensures that you can plan your celebrations and observance accurately, helping you to make the most of this special holiday.
Pin to Desktop: To make Hanukkah even more convenient, you have the option to pin the application directly to your Windows 11 desktop. This means you can keep an eye on the countdown, candle lighting, and timing information without having to navigate through multiple windows or apps. It's a seamless way to stay connected to the spirit of Hanukkah throughout the holiday season.
Download My Hanukkah Today
As we prepare to celebrate Hanukkah, My Hanukkah is your ultimate Windows 11 companion. It adds a touch of modernity and convenience to your traditional observance, making this holiday season even more special.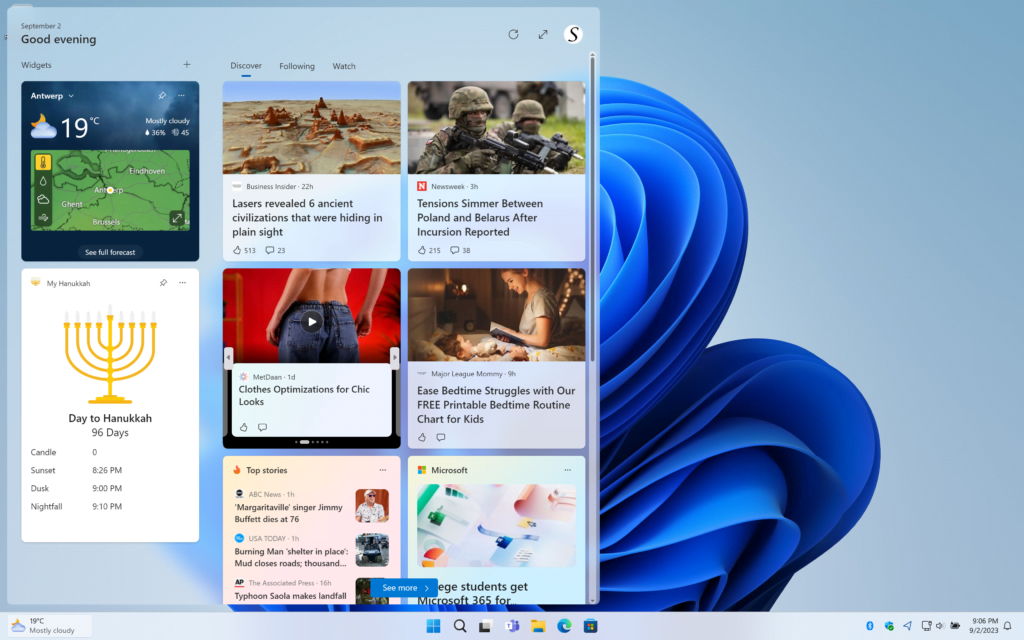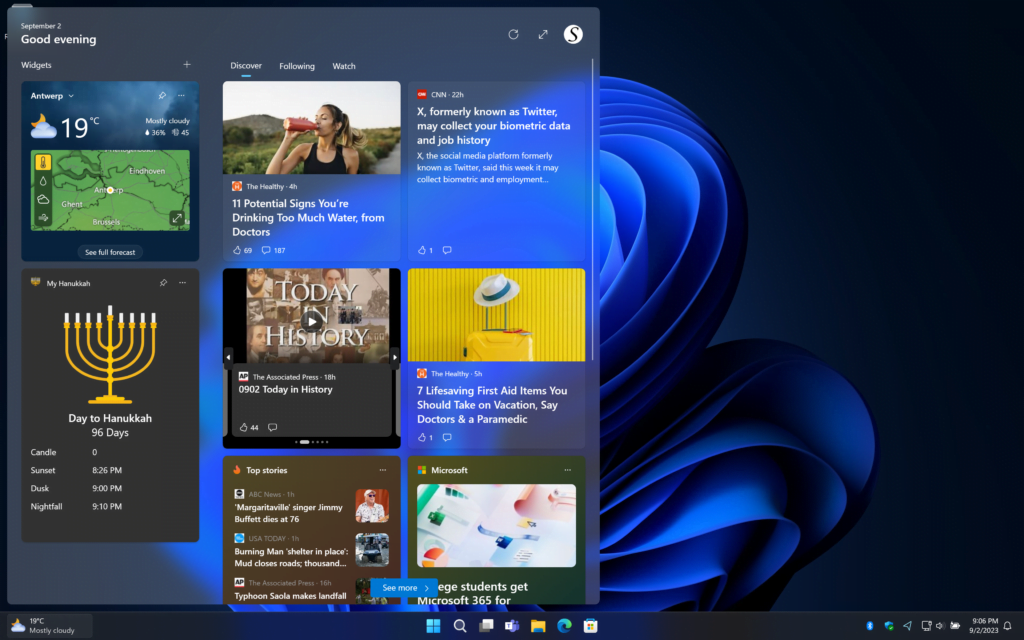 Don't miss out on this incredible opportunity to enhance your Hanukkah experience. Whether you're a Windows 11 user or looking for a beautiful widget to brighten up your desktop, the application has you covered. Download it today and bring the warmth and tradition of Hanukkah to your digital world.
Let's make this Hanukkah unforgettable with My Hanukkah. Download the app now and embark on a journey of joy, light, and tradition.
Download My Hanukkah Now for Windows 11
This Hanukkah, let My Hanukkah light up your Windows 11 desktop and your heart. It is less than 100 days, time to countdown to the day when it is Jewish Hanukkah festival.