Christmas is coming very soon. Christmas is an annual festival commemorating the birth of Jesus Christ, observed primarily on December 25 as a religious and cultural celebration among billions of people around the world. And the best way to decorate your personal iPhone and iPad is with a live animated Christmas tree. The top ideal entertainment tool to enjoy the Christmas season at home and anywhere in the world.
Christmas Tree widget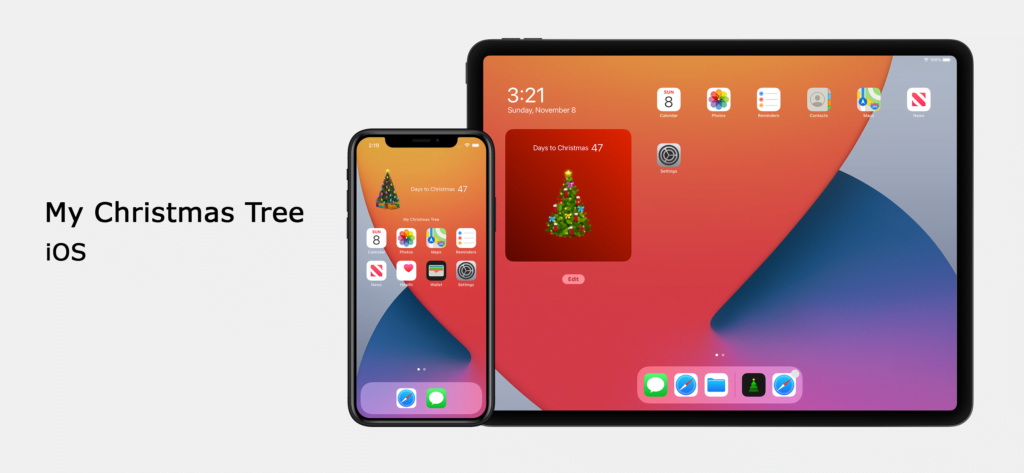 On the app settings page, you can customize this personal and animated Christmas tree. And add the Christmas decorations you want to see in the widget. Such as a Christmas card, balls, bows, stockings, and Christmas lights.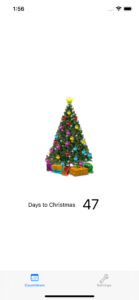 Furthermore, it can show you a very handy countdown number on how many days to go for when it is Christmas even or day. In the small widget, you will see it on the top right of your widget. And for the medium widget, you see it right of your Christmas tree the countdown to when it is Christmas.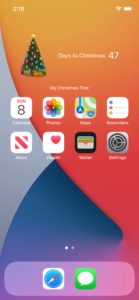 If you add your first Christmas Tree widget on your home screen, you have a solid white background. But on the app settings page, you can enable the option to get a gradient, custom image, or even a transparent background that will blend with the wallpaper on your home screen.
You can get the My Christmas Tree app now on your iOS device. And it is available in all 3 sizes: small, medium, and large. With the option to hide the countdown number and text.
You can this unique and high-quality My Christmas Tree widget on Apple App Store. And enjoy an immersive Christmas feeling on your personal device. That is only available for iOS 14 users. Furthermore, if you have any feedback or suggestions, it is all welcome to improve this experience at the support website.