New big updates are available for the Finance Toolbar app. This stock ticker app allows you to research and track your interesting stock and currency in one customizable bar. That makes it very easy to stay on top of the market from your desktop.
When you use for the first time the Finance Toolbar application on your personal desktop. You will be greeted with a basic tutorial on how to use this financial app, such as how to move the bar anywhere on the screen, and how to add or remove the default stocks. When you are done reading this small guide window. You are instantly ready to use the Finance Toolbar app. And no need to create an account and paste the API token into the options window. Everything is done magically for you in the background. Furthermore, the stock ticker app supports Windows 10, Windows 11, and macOS.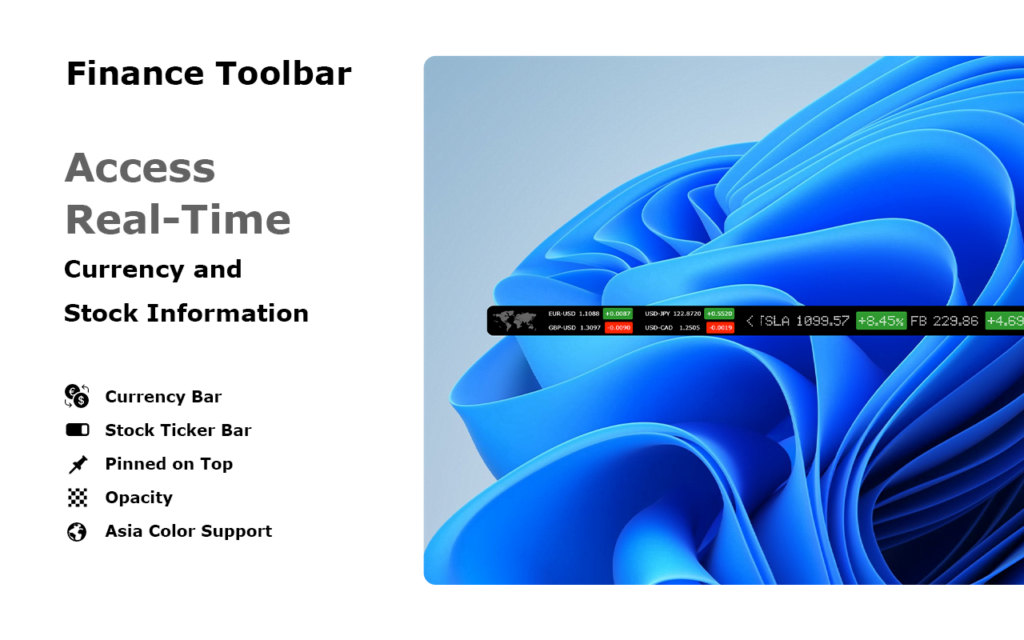 New features in the stock ticker app
Heat map
This new version has also a new data visualization technique panel to see your stocks. That is called the heat map. The heat map creates a new representation of data in which values are represented by colors. So the latest positive values will be in the green tiles, on the top of the window. And the lost values will be in the red tiles, that are below. To get this view, just increase the height of the small bar, and you get this panel.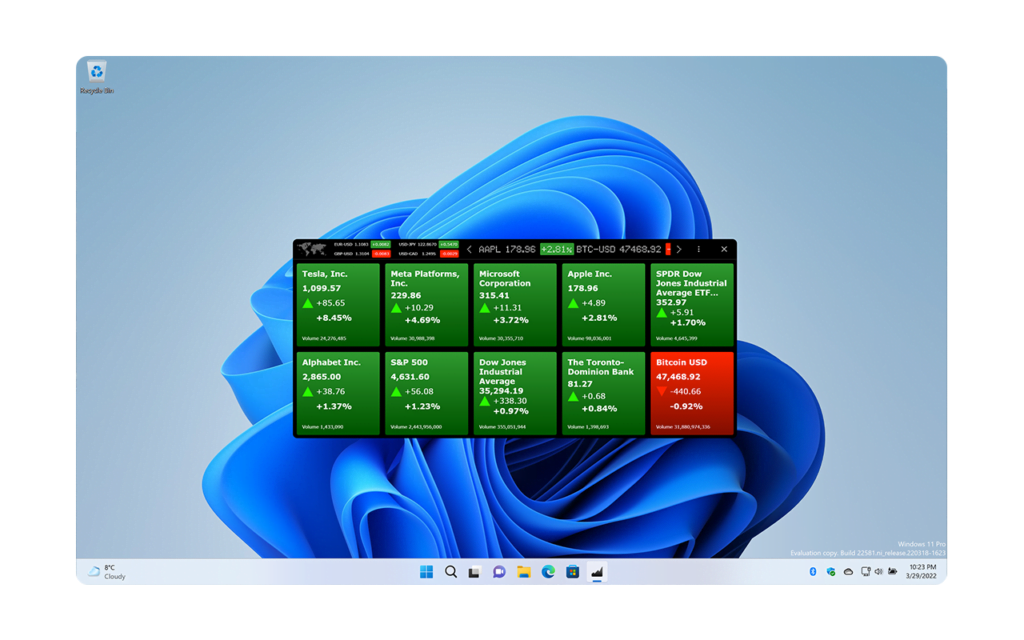 Vertical stock list view
The horizontal dynamic scroller allows you to easily view your favorite stocks one by one. By reducing the width of the bar, you can display a complete table list of your stocks, which can be easily placed on the top right of your screen for convenient access.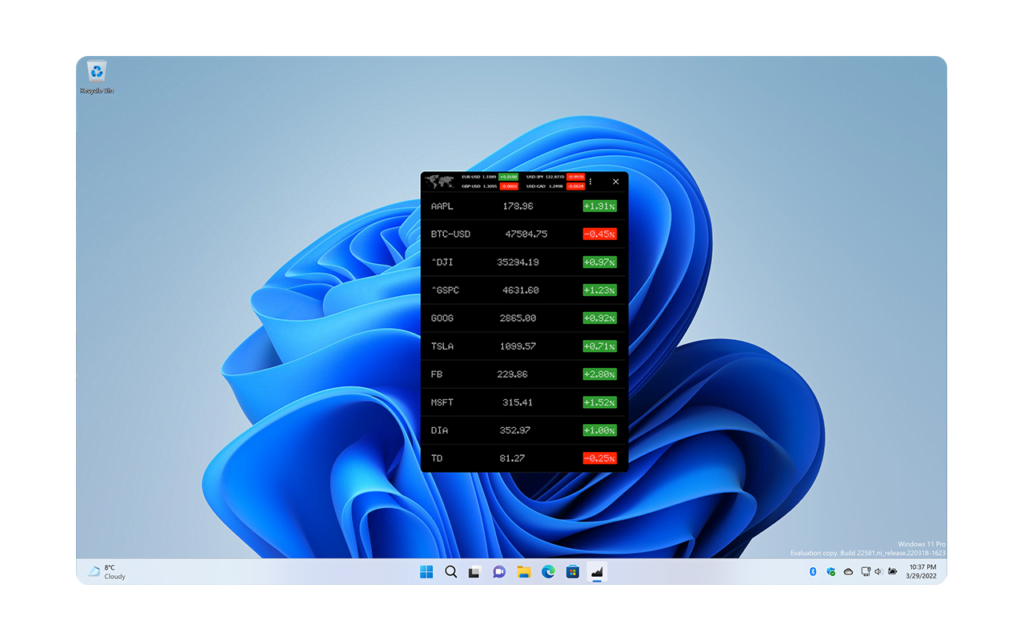 Stock Alert on your chosen value
Now you can follow the stocks you care about most and get alerts when they reached that certain amount. That from the value goes below or higher of that value you typed in the Options window. Also, you can choose how to be notified, according to a notification message or in the Silicon Valley style.
Demonstration of the Finance Toolbar stock ticker app
The new stock ticker app is further adapted and improved for any kind of viewing you want to see. That from the default small horizontal bar to the large heat map or the table list view. You must not be an expert. It is an ideal tool for professionals, financial advisors, bankers, investors, students, and individuals with no financial experience. This premium and high-quality application for real-time data tracking and price movements are now available in the Microsoft Store and Mac App Store. Get it now the Finance Toolbar on Windows and the Finance Toolbar on Mac!