I am so excited to release my new entertainment app. My Lunar New Year app shows you the countdown to the day when it is Chinese New Year. Chinese New Year, Spring Festival, or the Lunar New Year, is the festival that celebrates the beginning of a new year on the traditional lunisolar Chinese calendar.
However, it is not always on the same day as in the Gregorian calendar on 1 January. Therefore the algorithm in the My Lunar New Year app helps to calculate the date difference between the Chinese New Year to the Gregorian calendar, and that for each new year. And this year, Lunar New Year is happening on 1 February 2022. Furthermore, the app is available for iOS 15 and macOS 12.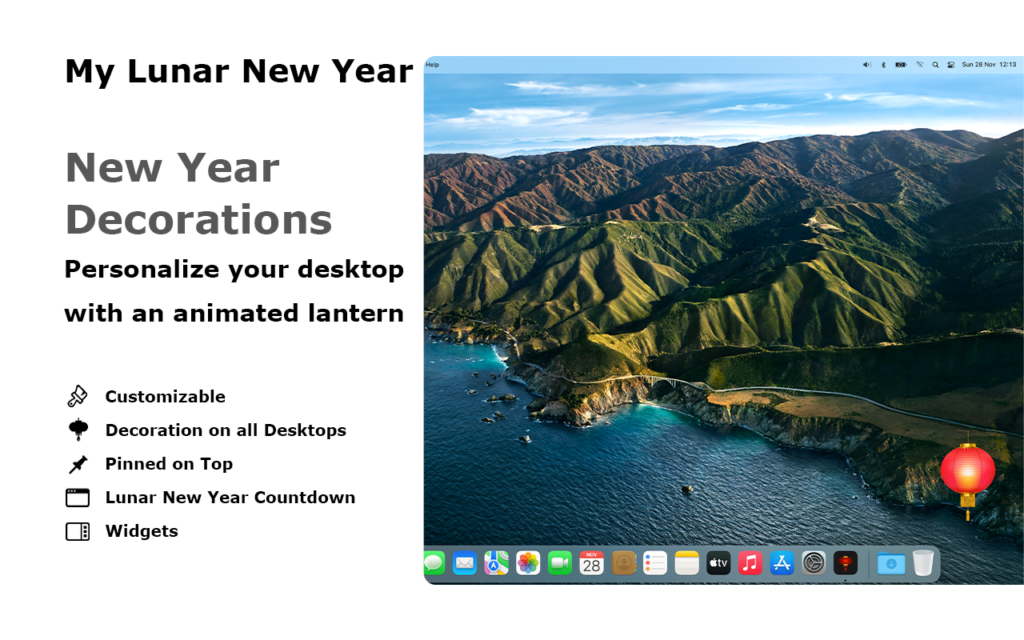 When you open for the first time the app, you will see the animated and blinking light inside the red lantern. Where you can place it anywhere on your desktop screen. And you can choose to show or hide the countdown day in the preferences window. That includes also changing the decoration attribute to a dancing lion head.
Lunar New Year app features
Change the attribute to a lantern, kumquat tree, or lion in the app and widget
Option to disable the animation effects
Customize the widget background to solid, gradient, image, or transparent
Option to show you the days left until Lunar New Year day
Option to show the current and next zodiac animal sign
Support for Dark Mode
Lunar New Year Widgets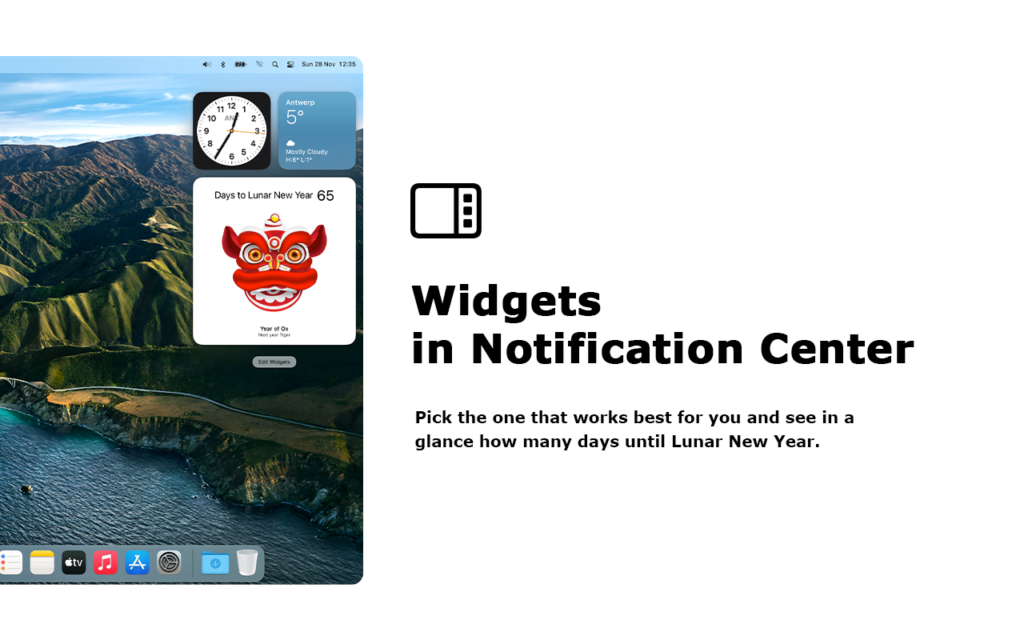 The following high-quality widgets are available in this widget bundle:
Countdown in days when it is Lunar New Year (in small, medium, and large sizes)
Detailed Lunar New Year countdown with the Gregorian calendar date (in small, medium, and large sizes)
Zodiac Animal to see the previous, current, and next year's animal sign (in medium size)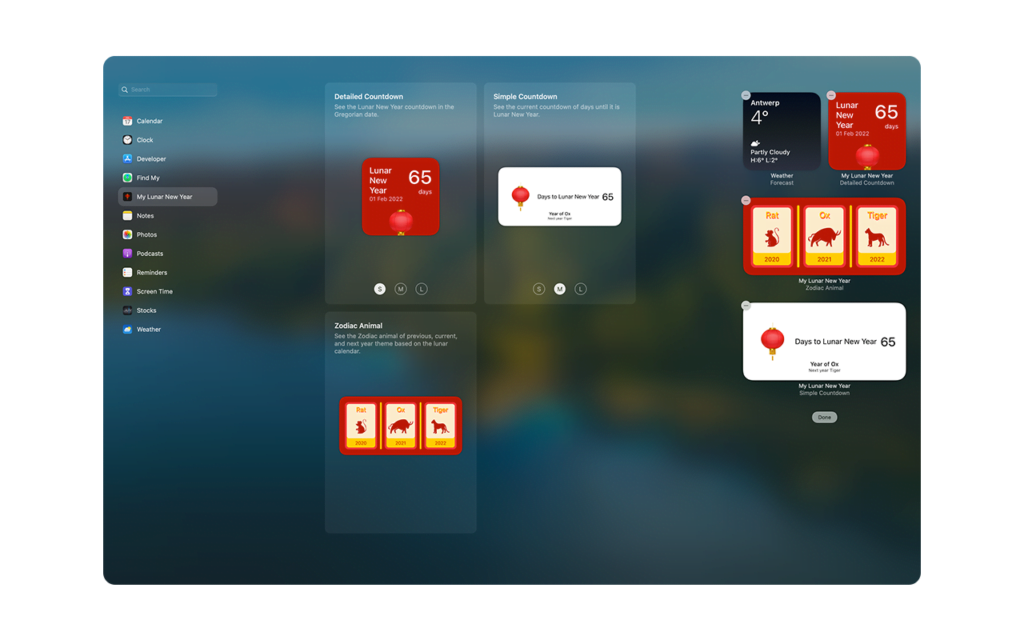 One of my personal favorite widgets is the zodiac animal widget. Here you can see the current animal sign year (Oz 2021), but also the previous (Rat 2020) and upcoming animal sign (Tiger 2022).
This unique app is engineered from the ground up, to get you the best new year experience on your desktop and your mobile device. Once you get it on your device, you just do not wanna go without it anymore. So get it now the My Lunar New Year app on iOS! And decorate to get a good Luck year.