I created a new useful Chrome policy remover tool. I, Stefan Van Damme, am a member of the Google Product Expert program. Those are users who volunteer their time to help others with Google products. And I am a product expert in the Chrome web browser. Meanwhile, it is today's 11th Google Chrome birthday. And this year we have seen many posts in the community about having unwanted software on his computer which has made changes to his computer settings.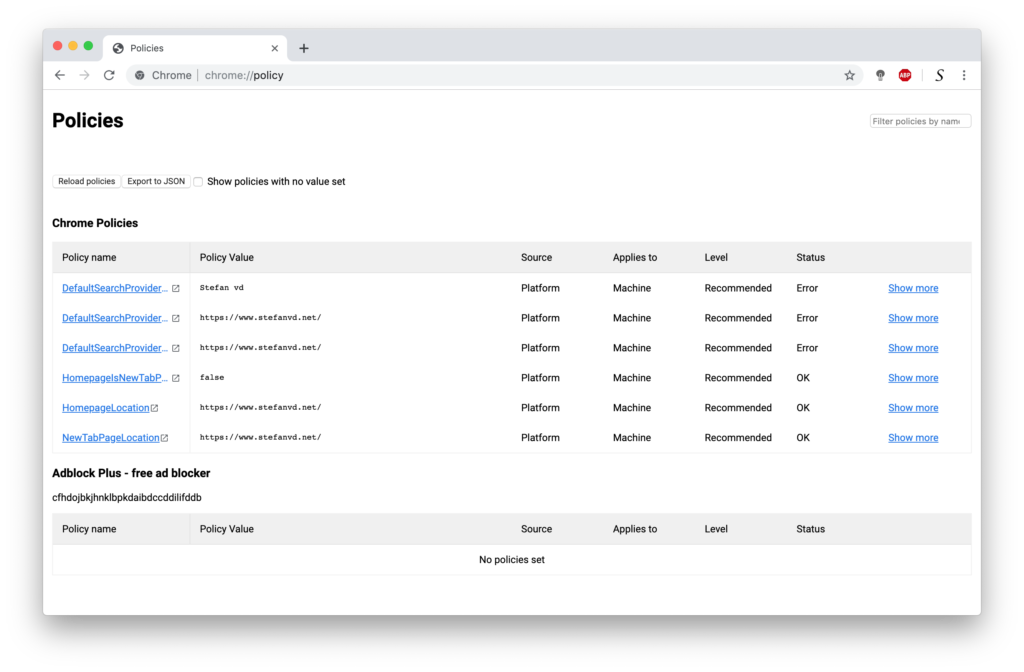 That is especially on Windows and Mac computers, where bad developers misuse Chrome policies. Therefore, bad developers force the user to use his Chrome extension and or search engine. Furthermore, makes it very difficult for the user to delete this Chrome extension and search engine on the Chrome settings page. Because the delete button is disabled, the users will only see the message "Managed By Your Organization". And the user will be frustrated with the Chrome web browser.
However, I am happy to announce that I created a simple and one-click application solution to delete all these Chrome policies. And doing this manually can be a complex task for a non-tech-savvy user.
Chrome Policy Remover for Mac
This AppleScript application is a free tool and can delete the following bad settings: weknow.ac, SearchMine search, Searchbaron, search-operator.com, akamaihd.net, etc. from the Mac Chrome web browser. When you execute this application it will do the following actions:
Close the Google Chrome web browser
Delete all the configuration profiles on his Mac computer (such as "AdminPrefs")
Delete all the Chrome policies
Here are some steps that may help to resolve the issue:
Download the Chrome Policy Remover for Mac
Close all open Chrome windows
Unzip the file you just downloaded
Double-click on "Chrome–Policy–Remover-for-Mac"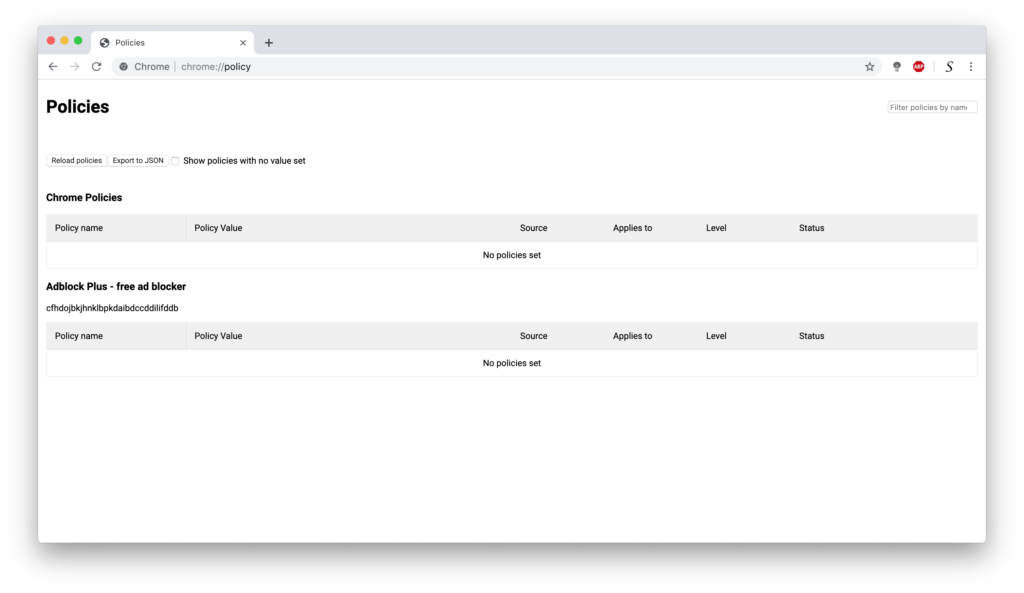 When you open now your Google Chrome web browser, you will see that there are no policies that change your search engine and new tab page. And you can easily delete now all the Chrome extensions.
Note: The Chrome Policy Remover is available for Mac and also Windows computers. You can find it on my Chrome Policy Remover project page.
If you have any questions about the Chrome web browser. Or you experience an issue on Chrome desktop web browser or mobile app. You can always reach our Chrome community forum. We are here to help. And we look forward to seeing you at our help forum.