Something innovative in the fintech market. That is available on Windows and Mac. It is the Finance Toolbar application. Access real-time stock information and investment updates to stay on top of the market. With the infinity dynamic scroller bar on top of your desktop, you can get this useful and simple Finance Toolbar app. And that includes tracking your stock and the latest currency valuta such as USD-EURO, USD-JPY, USD-CAD, and the cryptocurrency Bitcoin.
Finance Toolbar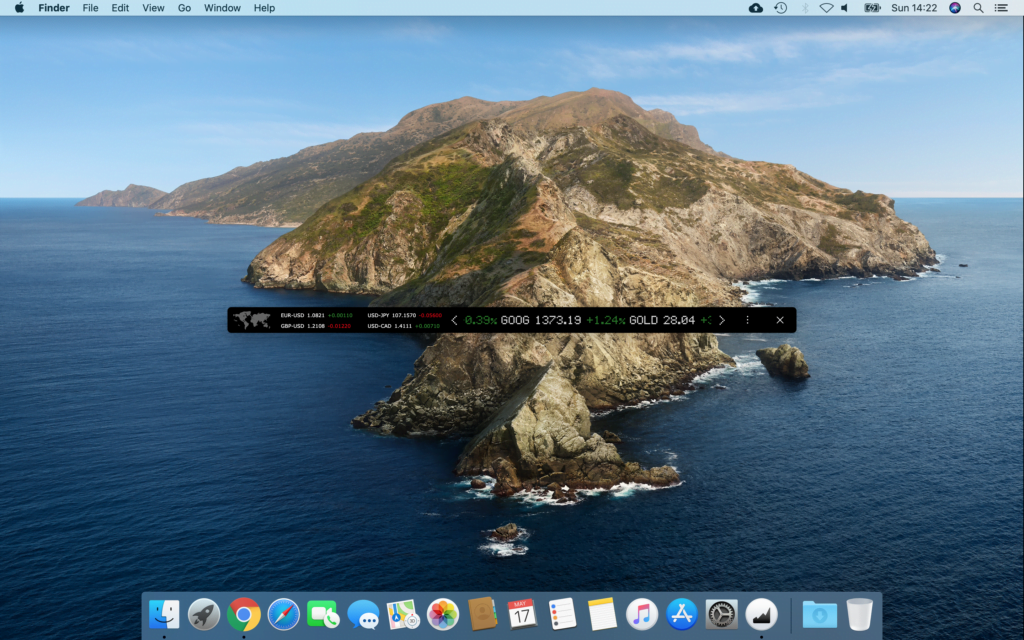 It receives today one of the biggest and major updates for the Finance Toolbar. You can monitor your portfolio from the dynamic scroller bar. Thereby, you can get your international stock information from Nasdaq, New York Stock Exchange (NYSE), Toronto Stock Exchange (TSX), TSX Venture, Montreal Exchange, Australian Securities Exchange (ASX), and any Foreign Exchange Market.
And you see real-time stock value such as the Dow Jones Industrial Average, S&P 500, Gold, Bitcoin cryptocurrency, etc. Furthermore, you can add many stocks to your portfolio, and with a single click, you see the finance page with the detailed Profit & Loss of that stock. You can get this amazing and useful app today, it is available in the Microsoft and Mac App Store.
App features of this stock ticker bar:
Real-time stock ticker information (with no API code needed as it starts instantly as magic)
Customize each color in the toolbar, from the red, green, text, and bar background-color
Asia users support inverting the red & green color
Option to add a new stock or to remove it
Option to switch from dynamic scrolling bar to static bar
Change the speed ratio of the dynamic scrolling bar
Show an optional 2nd stock ticker toolbar
Pin it on top of all your windows
Get the window in a single click on "top", "bottom", "full width", or in the "center" of your desktop
Choose "Percent" of the stock, "Price" or the "Market Capitalization" in the toolbar
Change the opacity value of the toolbar (between 0% and 100%)
Support for Touch Bar to control the opacity, pin/unpin it, and open the Options window
Support for Dark Mode
In conclusion, this premium app and the high-quality app is engineered to get you the best financial information on top of your productivity work. Furthermore, it is simple and user-friendly. Therefore, it is an ideal tool for professionals, financial advisors, bankers, investors, students, and individuals with no financial experience. So you know the current price of your favorite stock from your desktop computer. Try now the Finance Toolbar on Windows and the Finance Toolbar on Mac!