3D Buildings
Creating 3D building models in a virtual world, is popular since 2009. You saw buildings showing up in the online Google Maps version, and then later in the Google Earth program for Mac, Windows and online. They are created in the SketchUp program and Google 3D Maps Maker.
Supported platforms:
Discover now the buildings: Mac OS X Yosemite, Mac OS X El Capitan, Windows 8, Windows 10 and online in a web browser
View these building here below
Antwerp (Belgium)
this and the whole city in 3D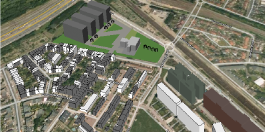 Here you see a overview of all the 3d buildings in and around Antwerp, including the Town Hall, the Stone... You can watch it all in the Google Earth program.

Home & Garden
3D models of home and garden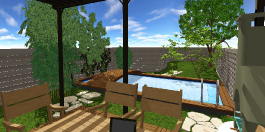 Take a peek of one of the 3D graphic model of a house & Garden project. Each with a different aspect and atmosphere look...


Center Parcs
a holiday bungalow parc in 3D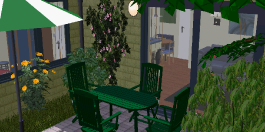 The bungalow of the Center Parcs holiday accommodation is fully redrawn again in 3D. And contains all the features that are there as well. From kitchen to bedroom and terrace.
Het Hinkelpad
a elementary school in 3D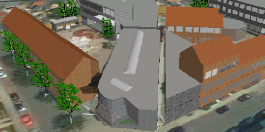 Here you see the buildings of the nursery & primary school in Berchem. That's drawn in 3D. From the first stone to detailed work on the windows...

GTI Mortsel
a technical school in 3D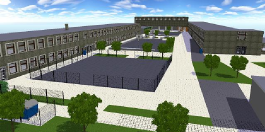 Here you see the buildings and the all new playground of the technical secondary school in Mortsel. That's draw in 3D.



New York
a New York style loft in 3D
Life in a luxury loft in the heart of New York, with great 3D graphics displays of the apartment building.


---
| | |
| --- | --- |
| | Symbol indicate only be considered in Google Earth. |
| | Symbol indicate only be considered in O2C. |