Want a beautiful way to get a glance at all your system settings? Then this is the solution to your Mac problem. Control your Mac from one universal panel, with this useful and powerful System Tool app. And that includes your screen Brightness slider, Volume slider, Bluetooth toggle button, Wifi toggle button, Airdrop toggle button, and Disturb toggle button.
System Tools
With a single click on the System Tools icon in your Apple menu bar, you get this remarkable translucent panel. Where the background is coherent with the elements below it. Here you can toggle on the buttons to enable or disable that system item. There under, is two slider bar that you can control with a click and a scroll of your mouse. That is to control your screen brightness and the volume on your Mac computer.
And below this control slider bar, you see eight listed applications you can open with a single tap. Furthermore, when you connect your iPhone or iPad to your computer. You will see the devices below this panel. And this new designed Mac app is available today in the App Store.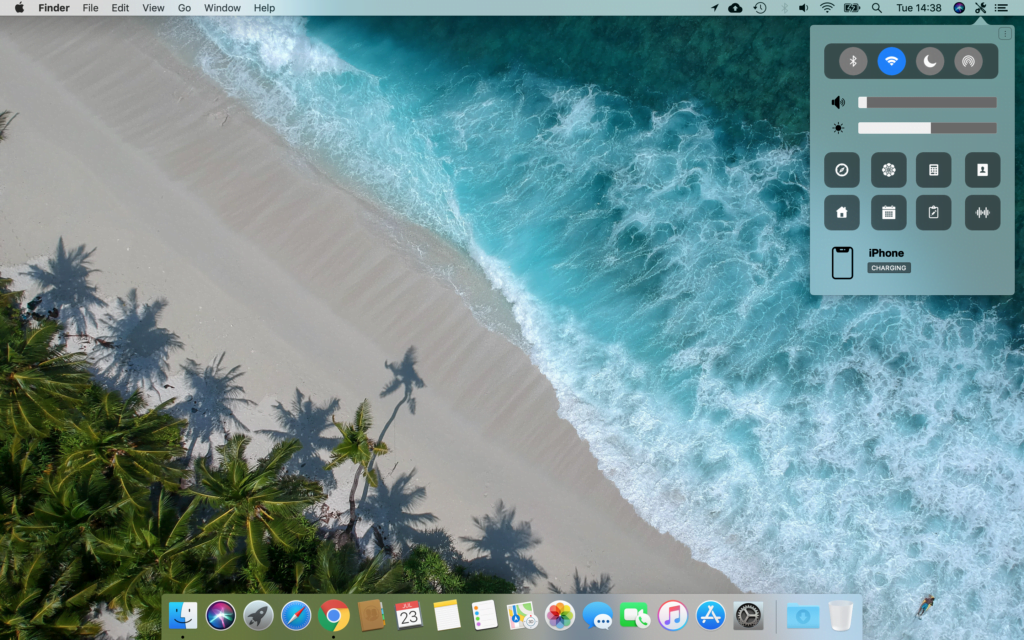 Also, it includes a Notification widget for the Notification Center on your right side. So it provides you with a two-finger swipe from right to left this see this widget. It is not a replacement but an extra place to control your Mac computer.
Mac app features:
Manage your Mac controls: Bluetooth, Wifi, Airdrops, and Do Not Disturb
Control your volume with a click and a scroll with your mouse
Control your screen brightness with a click and a scroll with your mouse
Open your favorite application
On the bottom, you see your connected devices such as the iPhone
Notification widget
Support for Dark Mode
I hope you like this premium and high-quality Mac app, just as I do. Above all, enjoy this simplicity and user-friendly design to control your personal Mac computer. It is the best System Manage app that is never seen before like this. Try now the System Tool Mac app!