Table of Contents
Are you having trouble locating the extension icon in your web browser? Browser Extensions can enhance your browsing experience, but they can be frustrating when they do not work as expected. In this article, we will discuss some common issues that may cause the extension icon to disappear from your web browser, as well as troubleshooting tips to resolve these issues.
Troubleshooting Tips
Method 1: Check the web browser up-to-date
First make sure your Google Chrome, Firefox, Opera, Safari, and Microsoft Edge is using the latest version
Method 2: Check Browser Settings
Show or hide the extension icon
Enable or disable extensions
Clear browser cache and cookies
Method 3: Check Extension Updates
Update extensions manually
Check for automatic updates
Method 4: Disable Conflicting Extensions
Check for conflicting extensions
Disable conflicting extensions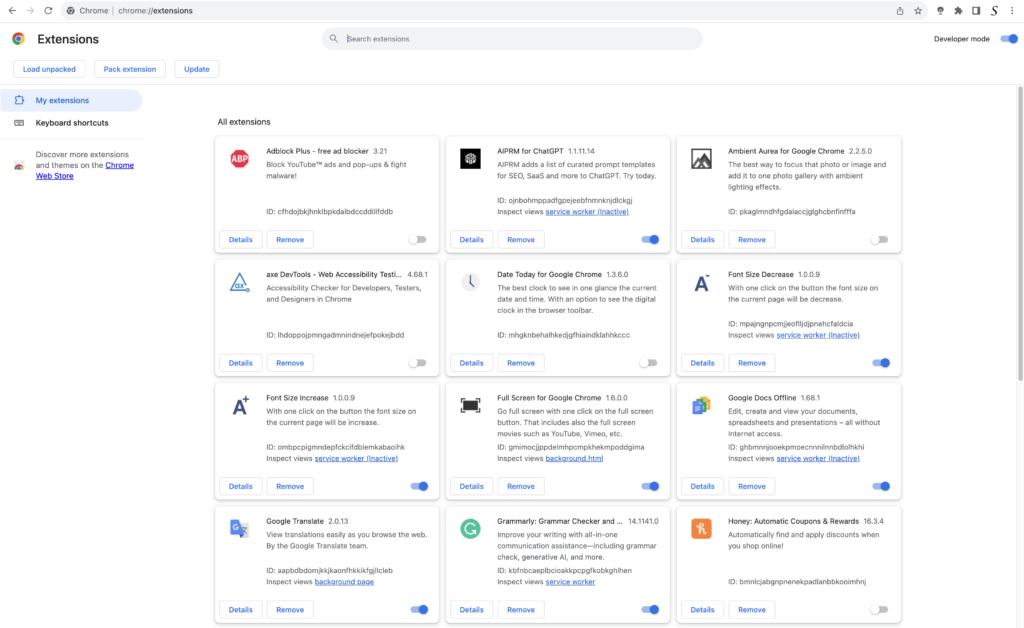 Method 5: Reinstall or Remove Extension
Reinstall the extension
Remove the extension
Method 6: Scan for Malware or Viruses
Use antivirus software to scan for malware or viruses
Remove any detected threats
Conclusion
In conclusion, web browser extensions can be extremely useful, but they can also be frustrating when they don't work as expected. If you can not see the extension icon in your web browser, it is important to identify the possible causes and follow the troubleshooting tips we've discussed in this article. By doing so, you can regain access to the extensions you need to enhance your browsing experience.
FAQ
Why can't I see the extension icon in my web browser?
There could be several reasons for this issue, such as the extension being disabled, or you did not pin the extension on the web browser toolbar.
What should I do if reinstalling the extension doesn't work?
If reinstalling the extension doesn't work, check that you are using the latest version of that web browser.