One click on the lamp button
When you see a video player on the current open web page, click on the browser lamp icon.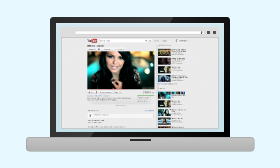 Focus video player
And it automatically highlights the HTML5 video player element, and slowly dark the rest of the web page.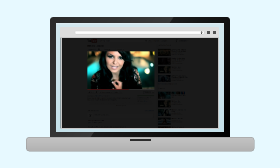 See the remarkable different
You stay focused and concentrated on the current playing video. And you save valuable laptop battery power.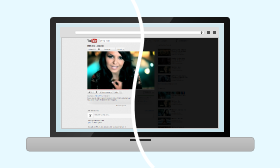 ---
Turn Off the Lights - Browser Extension
The powerful and ultimate tool is available on these following web browsers:
Google Chrome
Safari
Opera
Firefox
Maxthon
Yandex
Brave
Vivaldi
Microsoft Edge
Bookmarks
---
Welcome
Lights Off
Turn Off the Lights is a free and useful browser extension for your favorite web browser. It provides focus to the video you are watching and makes everything around the video go dark. It works for all video sites such as YouTube, Vimeo, etc and also on social networking sites. Focus Now. Always. Everywhere.
Browser Lamp
When the installation is complete, you will see the light gray lamp listed in the toolbar. And with one single click on the button, it will darken the current web page. And provide you the focus to the video player. If no video is found on the current web page, then the entire page will go to dark.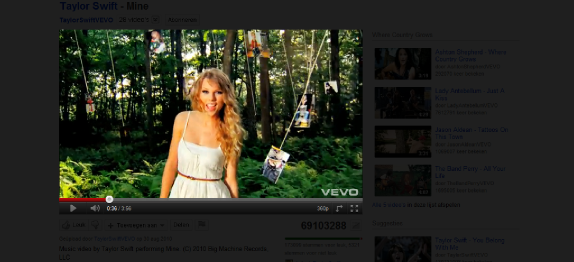 ---
Video Websites
Social Networking Sites
Today, social networks are the most popular website where you can see the status of your friends, upcoming events, etc. And here you can play and share a video. This browser extension works well on websites such as Facebook, Twitter, LinkedIn, VKontakte, and many other social networking sites. One click, and you see only your friend video and everything is behind the dark layer.
News Sites
The breaking news are displayed on one single web page, and that include the video player. And with a click on the lamp it bring the focus to this video. A perfect example is on the CNN.com news site.
Business and Corporate Sites
Wherever a HTML5 video player is, it will detect this and highlight you this video. That include company sites such as Google and Microsoft.
Video Sites
This browser extension works great on all the popular video sites such as YouTube, Vimeo, Dailymotion, Youku, etc.

Supported platforms








---
Options page
1
Eye Protection
This useful Eye Protection feature can dim the web page so you have conformable web experience. You can customize it so ultimately to your requirement. You can activate the dark layer only on selected websites. Enable the Screen Shader option, so you can keep the dark layer active, and can click through the dark layer on the hyperlinks. What is greater, and this is something that everybody wants to use this feature. Select the time when you want the lights must go automatic off. For example, you set the time from 9:00 pm until 6:00 am. And when it's 7:00 pm lights will go not off, but when it's 9:01 pm then the browser extension will turn the lights off.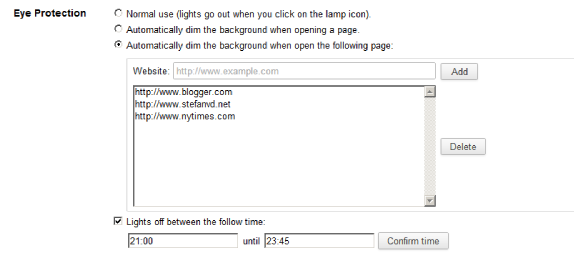 Autoplay
Let turn you lights automatically off when you play a YouTube or even watch an HTML5 video. And if you click the pause button, it will return back to the original appearance of the page. Click back on the play button, it will fade back into the darkness.
Fade effect
The effect you see from light to dark is called the fade effect. This is one of the most important parts of high-quality experience in this extension. By default, the opacity is set to 80%. But you can always change this value in the options page.
Colors
Do you like not black? You can choose between thousands of different colors in the color picker window.
Background
What if you want your wallpaper as a background. This is now possible, you can use one of the sample wallpaper in the extension or you can paste the URL of that image in the URL input box.
Blur
You can even blur the entire website and bring only focus to video element that isn't blurred.
Flash Detection
If you enable this option, it will search for all the object, embed and iframe elements. And give them all focus to the foreground. This option is especially interesting for internet games if you want to get focus on the player only.
Opacity Level Bar
Turn this option on in the options page, then every time you page go dark, it shows right at the bottom of the web page a slider bar. In this slider bar, you can change directly the dark layer opacity.
---
---
Right-click menu
If you enable this option in my options page, it is possible to use the right mouse click the focus a video player (HTML 5 video player), or bring the full page to dark.
Screen Saver
This is a feature make it possible when you current tab page is inactive (no mouse movement). It go automatic dark within the 60 seconds.
AutoStop
With the AutoStop feature, you can stop all HTML5 video players from playing automatically when you open that web page. With a single click, you can continue to play that video.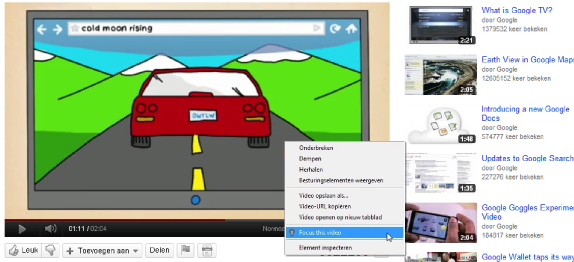 ---
YouTube Options
YouTube Adjustments
Also, there are many more options possible to custom your YouTube video website. Such as displaying the current video channel name, the video title, description of the video, suggestion bar, share buttons and the playlist to the front when the light is off.
AutoHD
Another useful feature is the YouTube Auto HD option, so you can set automatically the highest quality of that video (default, 240p, 360p, 480p, 720p or 1080p, 4K, 5K, 8K). And you can set the large YouTube player as default video player format.
Screenshot snapshot
When you show the Video Toolbar feature, you can see a camera icon in the bar. With a single click on the camera icon, it can create a snapshot. And you can customize the screenshot to your look style or add an extra filter on top.
---
Surprise and Helpful Features
2
Easter Eggs
Fun must be everywhere, right? Well, here in this extension there is a hidden easter egg.
When you turn the lights off (so dark), press on your keyboard the letter T. And you get the following message on your screen: Do you like a real movie theater? Click OK, and you get a cinematic background behind your video. If video is finished with playing, click on the cinema background to remove it.
Mouse Actions
Below few options to navigate easily on a website without losing any comfort of reading and watching a video.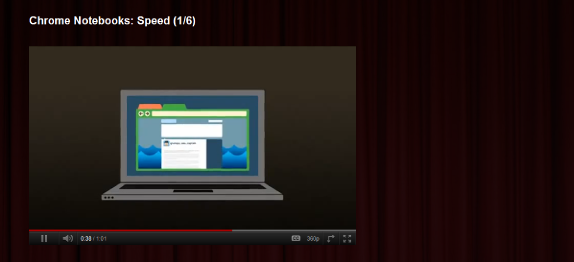 Spotlight
When you enable this option and the lights are off. It shows a spotlight around your mouse cursor, so you can click on the hyperlink of the currently open web page. Just like in the movie when a cinema steward is shining light with his flashlight.
Click through
With this option, you can click through the dark layer. So everything below the dark layer is clickable and you can select any text or show the right-click menu of your web browser. And that without the lights go back on.
Select Custom Area
Select self an area to focus an item, for example, a text part or image you want to see only. Just click and hold the left click, drag and lost the click.
Dynamic Background
This is a new feature to provide you a real-time dynamic background. Then the default solid black color. You can choose about more than five special effects with still receive focus to that video element on the web page. The Dynamic background is created with the HTML5 and CSS3 animation. It extends to each screen size you have. And with a single click, you return back the normal website view.
Fish Tank
When you enable this option, it shows you a few water bubbles come up on your screen.
Pulsing Block
This will make a pulse of more than 50 blocks over whole your screen format.
Raindrops
Here you see raindrops falling from the top of your screen.
Cloud
This show you random cloud moving to the other position of your screen.
Space
The amazing option that you sure like it, space. This lets you see the moving stars are coming to the front of you, just like you are in a Disney Star Wars space ship.
Atmosphere Lighting
This is the stunning feature of the browser extension, it brings an atmosphere lighting effect around the playing video. And it works for all HTML5 videos that include YouTube video website.
This feature generates light effects around the video player that corresponds to the video content. This effect will you give you an immersive viewing experience. And addition, it reduces viewer eye strain and increases perceived image quality.
You can choose between three kinds of options. An option to detect the color of the video content and show that as an atmospheric lighting effect. Or you can set a custom solid color for all videos.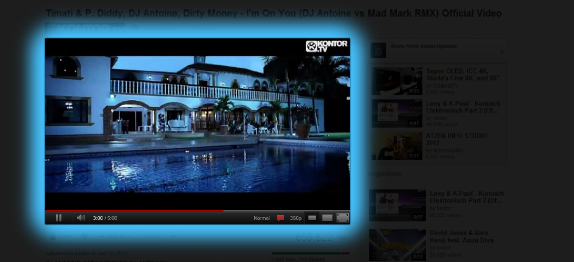 Solid Color
If you enable this option, it shows around the video one solid color that you have chosen from the color picker window. You can easily change this color to more one of the 10 million colors. So you can get a more relax and focus video experience.
Real Color
This option takes the color from the playing video content and shows it around the video player. It shows the shadow color on the top, right, bottom and left of the video player.
Blur & Spread Radius
You can change the blur and spread radius of the atmosphere lighting effect on the options page. With a slider, you can increase and decrease the atmospheric lighting effects.
Vivid Mode
To make the video come to life. You can enable this vivid mode for all HTML5 video players, this makes the real glow effects more realistic and dynamic for each new video frame. This gaussian blur effect goes around the border of the video player element.
Night Mode
This new feature makes it possible to remove the white background to black with one single click on the Night Mode switch. This feature is specially made for the night people to play his favorite YouTube video in the dark without damaging his eyes. And it works on all websites, that include on Google search website.
Turn Off the Lights Analytics
A web page to know what is your favorite website where you dim the most of the time the lights. And measure how long you are keeping the light off to save battery life.
---
Health and Care
If you work hours on a document on your personal computer, you can have tired eyes. That is better know as eyestrain problem, you can use the Turn Off the Lights Browser extension, that help you to dark the rest of the web page and focus only the video. That can rest down your eyes with that bright light shining to your face and direct to your eyes.
Also, if you have Excess Tearing (eye problem). That you are sensitive to light, wind, or temperature changes. You can protect this by place a shield on top of your eyes. In the summer you can wear sunglasses, but here for your favorite web browser, you can use the Turn Off the Lights Browser extension.
---
Video
Intro
Background Image
Atmosphere Lighting
Dynamic Background
Mouse Volume Scroll
AutoStop HTML5 Video
Night Mode
Analytics
---
Languages
Arabic, Bulgarian, Bengali, Catalan, Czech, Danish, Deutsch‬, English, English (UK), English (United States), Spanish, Spanish (Latin America), Estonian, Greek, Farsi, Filipino‬, Finnish, French, Gujarati, Hebrew, Hindi, Croatian, Hungarian, Bahasa Indonesia‬, Italic, Japanese, Korean, Lithuanian, Latvian, Malay, Malayalam, Marathi, Dutch, Norwegian, Polish, Portuguese (Brazil), Portuguese (Portugal), Romanian, Russian, Slovak, Slovene, Serbian, Swedish, Tamil, Telugu, Thai, Turkish, Ukrainian, Vietnamese, ‪Chinese (Simplified)‬, Chinese (Traditional)
---
Installation of the extension
Browsers
This is a browser extension and is only available for the modern internet web browsers.
Over-the-air updates
You always get the latest version of this browser extension. If a newer version is available, the Turn Off the Lights extension automatically updates to the latest version, so you always get the latest and greatest new features. The update packages are small and are completely free.
Available
This extension work for all major web browsers such as Google Chrome, Safari, Firefox, Opera, Microsoft Edge, etc. 3
---
Get it from these stores
---
Press Expert Review
Review
Many bloggers, YouTubers, and journalists found this useful browser extension and experience beyond description text. That to help them focus on the show, movie, music clip or video they want to watch.
Quote Newspaper
Below are the impressed quotes from the world press about the useful browser extension. That includes the Chrome extension to the Safari extension.
If you're watching a video online, but can't increase it to full-screen size, then this handy extension will dim the background of the screen, so you can focus solely on the video.
- Claudine Beaumont, telegraph.co.uk
Enjoy your media with less bright distractions like animated ads and banners.
- Nicole Cozma, CNET Journal
Fazit: Eine wirklich gelungene Erweiterung für Firefox. Sie ist Pflicht für jeden, der gerne Filme und Videos im Internet ansieht.
- Michael Humpa, chip.de
Awesome Safari Extension
- Florence Ion, maclife.com
Stefan's browser extensions is regularly acknowledged and applauded by companies: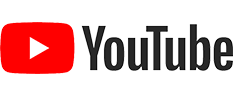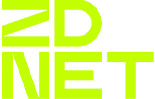 ---
1. Options page is not available in the bookmarks version.
2. Safari doesn't have all the features included in the options page.
3. In the latest version of Google Chrome 33, Safari 10, Opera 15, Firefox 64 and Microsoft Edge 76 and higher.