Home Tab - Safari Extension
As we spend more and more time online, it becomes increasingly important to have a browser that is optimized for productivity. A cluttered and disorganized browser can slow us down and make it difficult to find the information we need. Fortunately, the Home Tab extension for browsers is here to help.
The Home Tab Safari extension is a simple and easy-to-use tool that helps you to keep your browser organized and running smoothly. It allows you to set a custom homepage for your browser, so that every time you open a new tab, you are taken directly to the information you need. This can include your favorite websites, bookmarks, and even your email inbox.
How to get the beautiful new tab page in Safari web browser?
Download the Browser Extension
First, download the Home Tab Safari extension that is available for Mac and iOS. That by clicking on the download button to get it installed in your Safari web browser. When the installation is completed, you will see the Home Tab in your Safari web browser toolbar.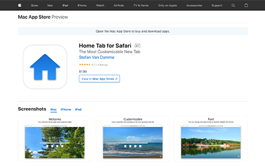 One Click on the house button
Whenever you are on the internet, with a single click on the blue Home Tab button in your Safari web browser toolbar. You can easily go back to your customizable speed dial tab with current time and date, greeting, search box, and speed dial of shortcuts.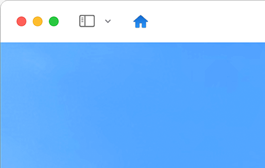 Home Sweet home
With many customizable options such as your custom wallpaper, custom solid background color or a vivid video background of the Forest, Sea, Sky, Port, and Lake. And even on top of background you can the dynamic effect such as rain, fog, or snow.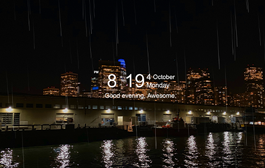 ---
Operation
Home Tab
Home Tab is the best and exclusive new tab page for your Safari web browser. Immersive your first tab with the beautiful background scene where you are personally greeted, depending on the time of the day. Which will brighten up your day when opening your web browser. The Home Tab for Safari is a simple and nice dashboard. It shows you the option to see the current time and date, greeting, search box, and shortcuts.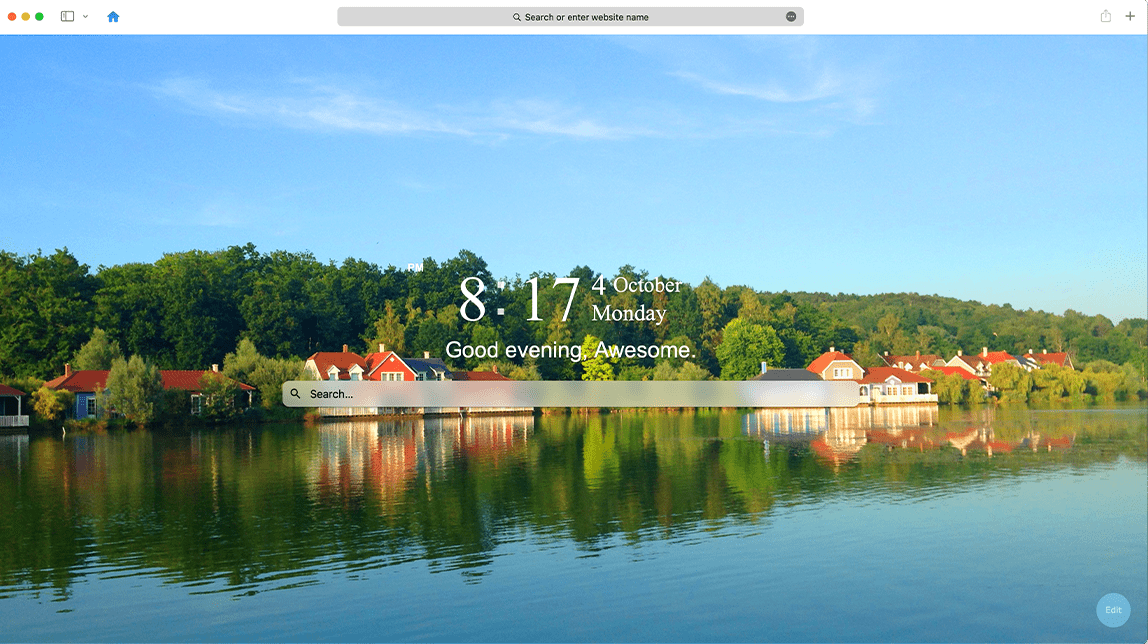 Furthermore, you can even toggle everything off, so Safari opens a dark blank page. You can be defining your authentic personal style in your new tab. And make it the place to be… home sweet home.
The Safari extension is designed for users who want to be productive on the internet and get the information they want to see at a glance.
That makes Home Tab the best start page for Safari. This useful and premium Safari extension works across macOS, iOS, and iPadOS. So what are you waiting for? Download it today on your iOS 15!
---
Features
Background
See a landscape as the background in your new tab page, which includes 5 immersive backgrounds: Forest, Sea, Port, Lake, and Sky.
Choose your own custom background color or load your own background image.
Date & Time
You have the option to show or hide the current Date & Time on your new tab page. And to choose for 24h or 12h clock format system.
Dark Mode
It supports both light and dark modes based on your operating system.
Font Family
Option to choose your font family. Such as from Arial, Verdana, Times New Roman, etc.
Font Colors
Customizable the Date Today colors to your favorite color. That for the day number, month, year, hour, and minute.
Search box
Option to show or hide the search box. With the option to choose your default search engine Google, Bing, DuckDuckGo, Baidu, or Yandex. When the search box is active it dims the content around it
Greeting
Option to show or hide the greeting text that include Good morning, Good afternoon, Good evening, and Good night. Or you can customize the greeting text to your name or any other text you want to see on the new tab page.
Shortcuts
Option to show or hide the shortcut. You can add, edit and delete all shortcuts according to your personal preference
---
Free video loop backgrounds
With the Home Tab for Safari extension, you can customize it to your personal touch. And that includes the option to change the background from static to your personal chosen video loop background. And on the Video Loop Backgrounds page you can download the free videos that are compatible with Home Tab.
---
Installation of the extension
Over-the-air updates
You always get the latest version of this browser extension. If a newer version is available, the Home Tab extension automatically updates to the latest version, so you always get the latest and greatest new features. The update packages are small and are completely free.
Available
This is a browser extension and is only available for the modern internet web browsers such as:
Safari Mac
Safari iOS
Safari iPadOS
---
---
Note: Only available for in the latest version of Safari 15 and higher.