Stefan Van Damme
Expert in Browser and internet technology
I am a tremendous developer that changed the internet web experience. I created the Turn Off the Lights Browser extension that has been featured on Google, YouTube, Mozilla, and Microsoft Windows Blog. I am a web browser product expert for all the major web browsers. And build high-quality apps for Windows, Mac, Android, and iOS. I am a YouTube Community Contributor, Google Product Expert (PE) / Trusted Tester (TT). And I won the Google I/O 2017 contest for the Best Student Google Assistant from the 1000 entries. I am ready for the next challenge.
Title What I do:
Google API Guru
Google (Desktop) Gadget
Google Maps Developer
Google Geo 3D Developer
Google Chrome Extension Developer
Google Chrome Extensions Proctor
"Google Chrome Product Expert (Top Contributor)"
Safari Extension Developer
Firefox Extension Developer
Opera Extension Developer
Microsoft Edge / Internet Explorer Extension Developer
Microsoft Store App Developer
Mac App Developer
---
Biography
Who, what, where
Stefan vd is the persoon who make 3D graphic design and build programs. He is best known for the Google Desktop gadget in your sidebar. Even he also develop Windows gadget. And make buildings that are visible in the program Google Earth.
Software
All products from me are completly free. And you can use it for private or business use.
Where come the name "Stefan vd"?
The name is chosen for the shortness of the url. And it give the initials from Stefan last name. www.stefanvd.net .
History
Dutch website: The first website go official open on 31 may 2006. First products information published is on tuesday 6 june 2006 for the GTI Mortsel in 3D and later Stefans own program. And now the website is converted to English on 1 november 2011. English website (.com) of Stefan vd is open 4 april 2006. And closed in the year 2010.

---
Developer Experience
Programming
I have experience with almost all programming languages such as HTML, CSS, PHP, ASPX, XML, Python, JavaScript, Objective C, Swift, Visual Basic.net, C#.

For design, I can work well with CSS3 and the software package Adobe Premium packet.
Gadgets
Stefan vd stands for years in the top as one of the best Google Gadget developer in the world. Which he is also one of the most famous Google Desktop API Guru for all your questions about programming a Google Gadget. And using the Google Desktop software.
Turn Off the Lights
This was one of my first Chrome extension I made for the Google Chrome browser. The extension gives focus to the video element and make it surrounding the video it dark.
This extension is so popular that Google is even create a video of it. My extension is also one of their most favorite Chrome extension.
Later also YouTube mark my expansion as great extension for the YouTube website.
3D Projects
GTI Mortsel is the first 3D graphic project. Then later the Tokyo, Brussels, and Antwerp city was next in Google Earth.
Articles
I also wrote technical articles such as the translation of Google Desktop Gadget. Include the translation of gadget. "Translating into different languages with strings.xml" (july 2009)
Community Help Forum
Occasionally i help Chrome users who experience difficulties while browsing on the Internet.
Because of my appreciation, I was even chosen as the first "Chromie Of the Week<"/a>" indicated. This mean the person who is most helpful to the Chrome help forum.
Now I'm also 'Uber Chromie' called. And since October 2011, I am called as Top Contributer for the English (USA) Google Chrome Help Forum.
Google Desktop
Google Desktop (and Developer) group. I am one the experienced developers that watch this group, answering questions and providing valuable feedback. Known as Google API Guru. Did you know this? The program Circle Dock use my a skin and icon from the Windows Dock gadget, I am the source of inspiration for the look of the current version of Circle Dock.
---
Archived Projects
† iGoogle Gadget 2007 - 2012
Web Gadgets
† Google Desktop 2007 - 2011
Gadget for Windows/Mac & Linux computer
† Windows Desktop Gadget 2007 - 2011
Gadget for Windows Vista & 7
Google Chrome extension 2009 - ...
Web is the future
Safari extension 2010 - ...
Web is the future
Opera extension 2010 - ...
Web is the future
Firefox extension 2010 - ...
Web is the future
IE extension 2011 - ...
Web is the future
3D Project 2004 - ...
3D is the future
Web App 2010 - ...
Web is the future
YouTube 2010 - ...
Video is the future
Google Chrome Help forum 2010 - ...
Help is the future
Windows 8 App 2012 - ...
Windows is the future
Mac App 1 August 2015 - ...
Apple is the future
Acknowledged and applauded by companies
Stefan's browser extensions is regularly acknowledged and applauded by companies: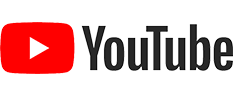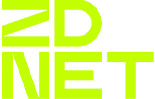 Awards
Lovie Awards 2017 London and People's Lovie Award for the Turn Off the Lights website and application.
---
Help to Promote you Company
Features for you
But you can also hire me to create a custom app to:
+ Enhance your business
+ Reach new clients
+ Promote your product
Interest
If you are interested in a custom HTML app, you can always contact me, see "/support/".
More and more people are interested in the use of mini-applications. To make their tasks and other things, finishing efficient or to get the latest information.
Active platforms:
Google Desktop, Windows Gadget, 3D Earth/SketchUp, iGoogle Gadget, Google Chrome Extension, Safari extension, Opera extension, FireFox extension, Internet Explorer extension, Web app and Windows 10 Apps.
Price
It depends on which platform you want.
Hire me Now
Book for speech in your summit
Book a consultant for your project